The compilation "Comecerts 2020" is a testimony to the joy of commoning in times of the pandemic. The creativity of thirteen musicians from Munich and China bridged every distance. Still, Comecerts are "Concerts to come to". We hope to see you soon.
Die Compilation "Comecerts 2020" ist ein Zeugnis für die Freude des internationalen Gemeinschaffens in Zeiten der Pandemie. Dreizehn Musiker:innen aus München und China überbrückten mit ihrer Kreativität jede Distanz. Doch Comecerts sind "Concerts to come to". Wir hoffen, wir sehen uns bald wieder.
"Comecerts 2020 "合集见证了大流行时期的共同快乐。来自慕尼黑和中国的13位音乐家的创造力跨越了所有的距离。不过,Comecerts是 "要来的音乐会"。我们希望很快就能见到你们。
Enjoy the music & viel Spaß mit der Musik & 享受 ~
Adam & Jonas & Qian Geng & Anton & Ziheng & Xiao He & Ardhi & Evi & Greulix & Julian & Taison & Nalan & Yehaiyahan & Mira & Mamer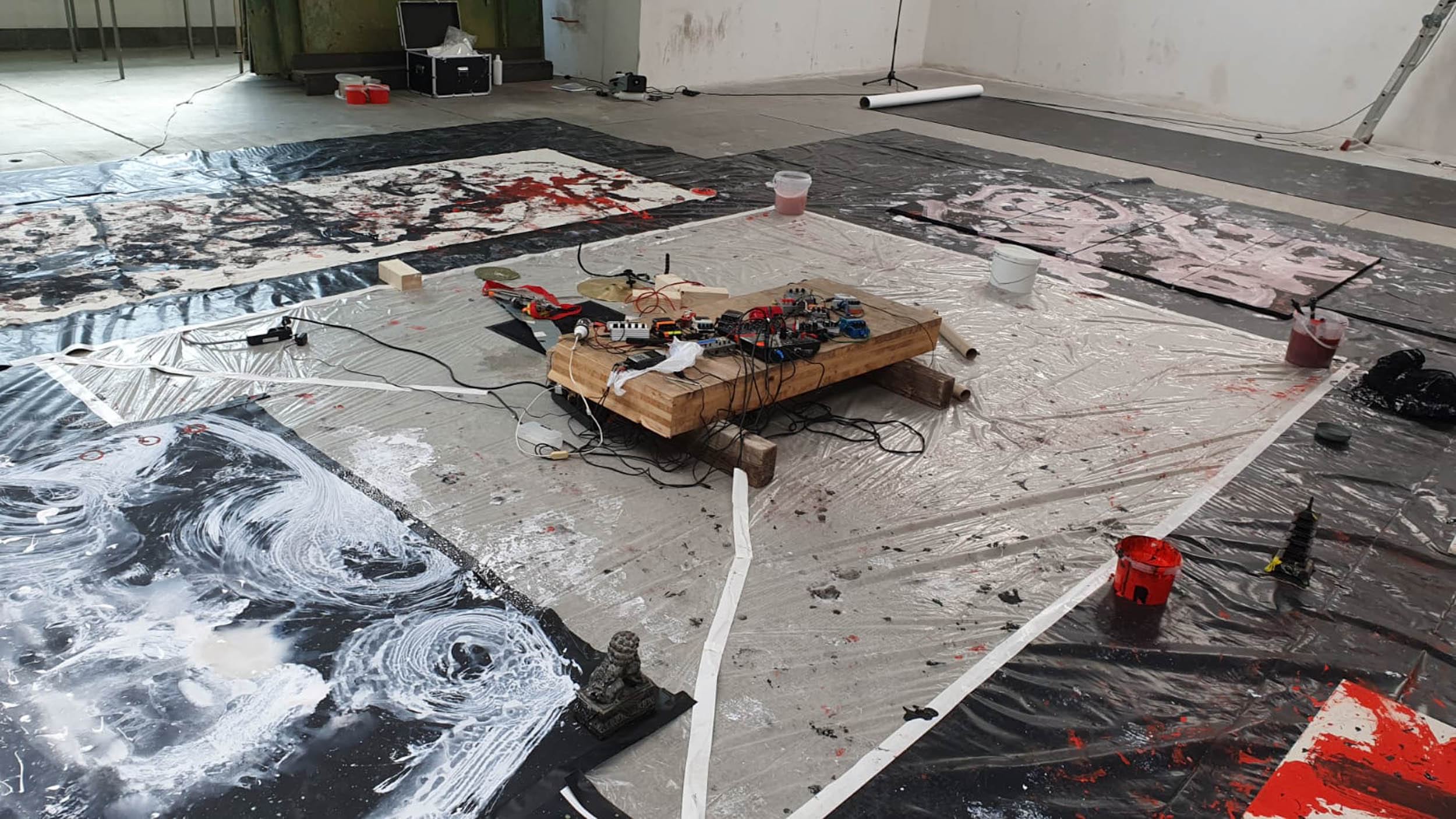 Qian Geng & Anton Kaun & Wang Ziheng
For Qian Geng, calligraphy is not literary art in the ivory tower, but rather a performative use of the body, thinking along with Pollock and Yves Klein on large canvas, and sometimes executing the brushstroke with his own mop of hair dripping with thick paint. The artist, who hails from the rural province of Jilin, meets Weilheim-based video/noise/performance artist Anton Kaun, who has made a name for himself with videos for The Notwist, live visuals for clubs and concerts, and various theater productions. They are joined by vagabond saxophonist Wang Ziheng, who merges avantgarde chaos with sudden silence to create tension in space. Together, the three border crossers have a radical mix of impulsiveness and inwardness, perfectly suited to break through conventions, and to involve a globalized, detached audience in powerful, temporary rituals.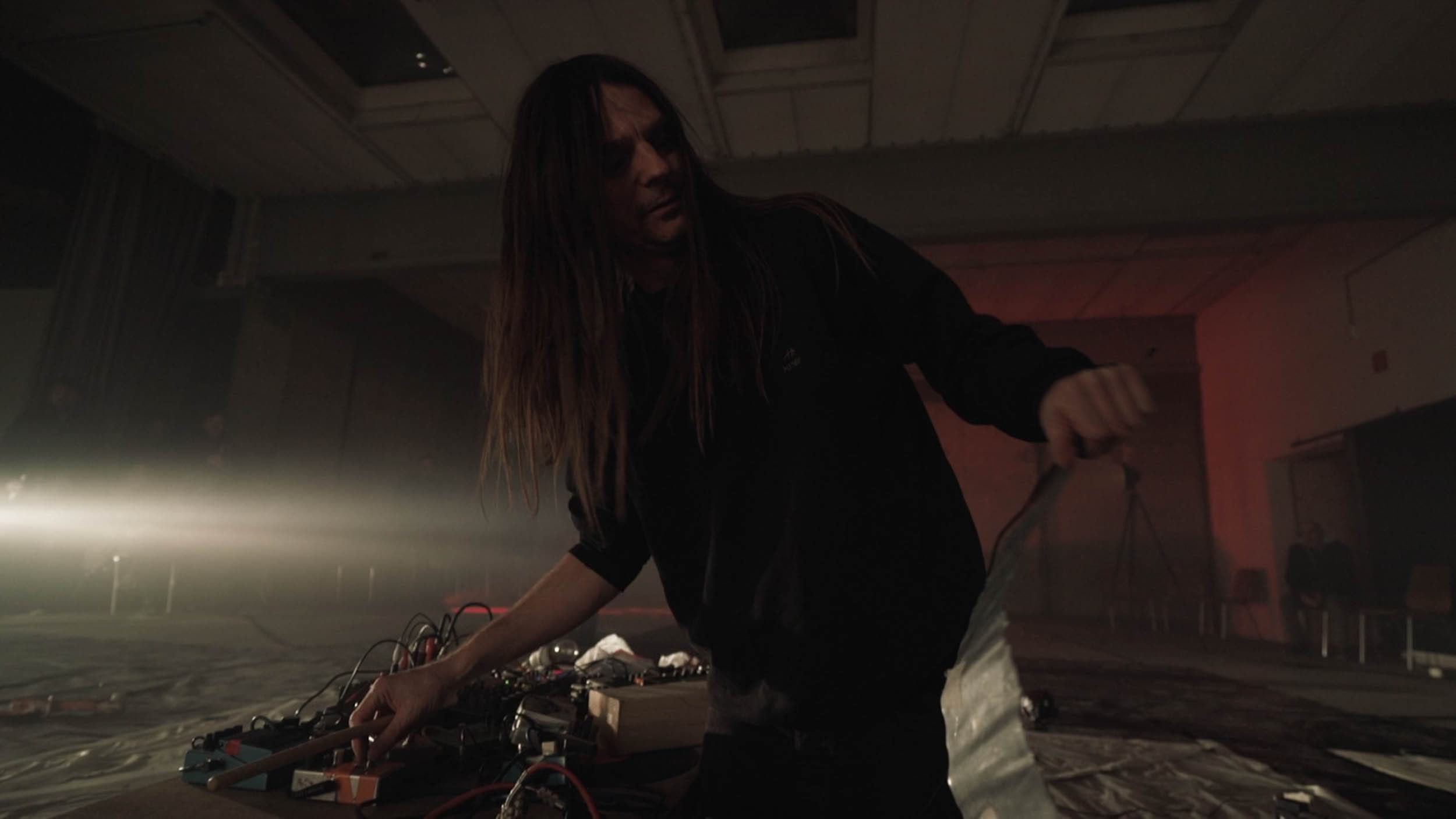 Deutsch
Für Qian Geng ist Kalligraphie keine Literatenkunst im Elfenbeinturm sondern performativer Körpereinsatz, der Pollock und Yves Klein auf großer Leinwand mitdenkt, und den Pinselstrich schon mal mit dem eigenen, von dicker Farbe triefenden Haarschopf ausführt. Der aus der ländlichen Provinz Jilin stammende Künstler trifft auf den Weilheimer Video-/Noise/Performance-Artist Anton Kaun, der sich durch Videos für The Notwist, Live-Visuals für Clubs und Konzerte sowie diverse Theaterproduktionen einen Namen gemacht hat. Zu ihnen gesellt sich der Vagabund Wang Ziheng, der mit seinem Tenor-Saxophon einen Raum zwischen avantgardistisches Chaos und plötzlicher Stille schafft. Gemeinsam haben die drei Grenzgänger eine radikale Mischung aus Impulskraft und Innerlichkeit, perfekt geeignet um Konventionen zu durchbrechen, und ein globalisiert abgeklärtes Publikum in kraftvolle, temporäre Rituale miteinzubeziehen.
中文
对钱赓而言,书法并不是象牙塔森严裹藏着的文字艺术,而是对身体的某种表达。正如波洛克和伊夫·克莱因亲手展开巨大画布上的思考一样,他把裹满厚重颜料的蓬松头发当作毛笔来写画。一切始于这位来自中国吉林农村的艺术家,遇到了来自德国魏尔海姆的视频/噪音/表演艺术家安东·考恩(Anton Kaun)。安东·考恩闻名于他杰出的Notwist影像、身经百战于众多音乐现场和戏剧作品。组合当中的第三位豪杰是则是前卫萨克斯演奏家王子衡。他演奏出的非标准音符,短促沉默后使那些混乱的人声融合成变成深沉的声浪,带有精湛且动人之旋律。虚无产生的噪音,寂静切隔光明与黑暗之间,好让空间中充斥着精神张力。三位反骨合为壹体,强烈之冲动于内在混合。离经叛道使然,超脱于观众的见证,强大的全球化精神力降临在仪式之中。
Above video was shot by Leo van Kann and Marie Zrenner one day after the lockdown at P3, Ingolstadt, without an audience. Two days before Anton Kaun & Wang Ziheng mingled at Toshio Kusaba's "Amanationen". Qian Geng recorded the performance on his smartphone, and edited it as gift to the artists and you. You can hear the excitment.
Einen Tag nach dem Lockdown dokumentierten Leo van Kann und Marie Zrenner die Verzweifelung der Künstler in der P3, Ingolstadt. Nur zwei Tage zuvor mischten sich Anton Kaun & Wang Ziheng in die Menge von Toshio Kusabas "Amanationen". Qian Geng nahm ihre spontane Performance mit seinem Smartphone auf. Hört Ihr die Begeisterung am Ende?
以上视频是Leo van Kann和Marie Zrenner在Ingolstadt的P3锁定后一天拍摄的,没有观众。两天前,Anton Kaun和王子恒在Toshio Kusaba的 "Amanationen "混迹。钱庚用智能手机记录了这场演出,并编辑成礼物送给艺术家和你。你可以听出其中的精彩。
Xiao He & Ardhi Engl
Xiao He calls his music "universal experimental folk," a description that hits the mark and yet falls short: sometimes the compositions of the multi-instrumentalist born in Manchuria in 1978 are psychedelic, madcap mini-operas, sometimes dreamy walks through the listener's own mind and far beyond. It's storytelling in the best sense, impulse poetry that can carry you along even if you don't understand a word of Chinese. The Bavarian-Sumatran multi-instrumentalist and instrument builder Ardhi Engl likewise breaks with habits of the ear and the inner eye. In his improvisations (known, among other things, for his stage work with Gerhard Polt), imagination and chance combine to create pure joy in playing. It is a realization that one can certainly take away from the collaboration of these two sound researchers: Experimental music doesn't have to be deadly serious.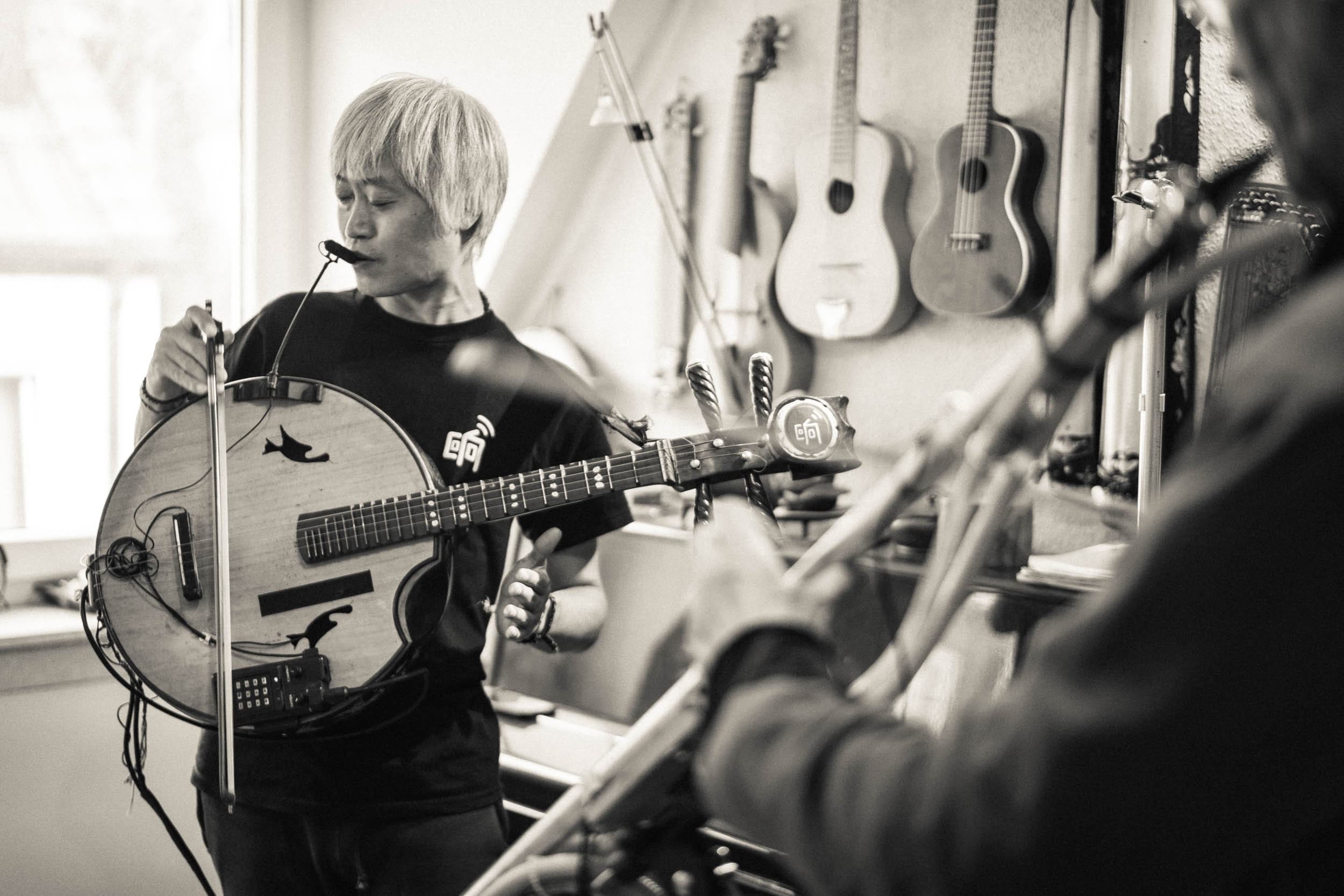 Deutsch
Xiao He nennt seine Musik "universal experimental folk", eine Bezeichnung, die es trifft und doch zu kurz kommt: Mal sind die Kompositionen des 1978 in der Mandschurei geborenen Multiinstrumentalisten psychedelische, irrwitzige Mini-Opern, mal verträumte Spaziergänge durch den eigenen Kopf und weit darüber hinaus. Es ist Storytelling im besten Sinne, Impuls-Poesie, die einen auch mitzureißen vermag, wenn man kein Wort chinesisch versteht. Mit Gewohnheiten des Ohres und des inneren Auges bricht auch der bayerisch-sumatranische Multi-Instrumentalist und Instrumenten-Bauer Ardhi Engl. In seinen Improvisationen (unter anderem bekannt aus seiner Bühnenarbeit mit Gerhard Polt) verbinden sich Einfall und Zufall zu purer Spielfreude. Es ist eine Erkenntnis, die man aus der Zusammenarbeit dieser beiden Klangforscher mit Sicherheit mitnehmen kann: Experimentelle Musik muss nicht bierernst sein.
中文
小河称他的音乐为"通俗实验民谣",这壹描述击中了目标,但又不够:这位1978年出生于满洲的多乐器演奏家的作品,忽见疯狂的微观歌剧里如迷如醉,忽见梦幻般的脚步踱入听众的脑海,告诉他们此梦非梦。好比有人亲口讲述出无与伦比的诗,而诗像那种不用懂中文也能感动颔首的故事。巴伐利亚-苏门答腊的多乐器演奏家和乐器建造师阿迪·恩格尔同样打破了耳朵和眼的感官习惯。在他的即兴作品里(如他与格哈德·波尔特(Gerhard Polt)合作的著名舞台作品),想象力与灵机拥抱,诞生出纯粹的演奏乐趣。从这两位声音学者的合作中,我们恍悟:实验音乐并非是深囿于严肃。
Since Ardhi and Xiao He already formed an inseparabel pair in 2019, they invited three musicians on their musical journey.
Ardhi Engl und Xiao He überlegten, wie sie ihren Austausch erweitern, und fanden durch Remixe neue Freunde.
因为已经是好朋友,他们请三个音乐家跟着他们玩儿。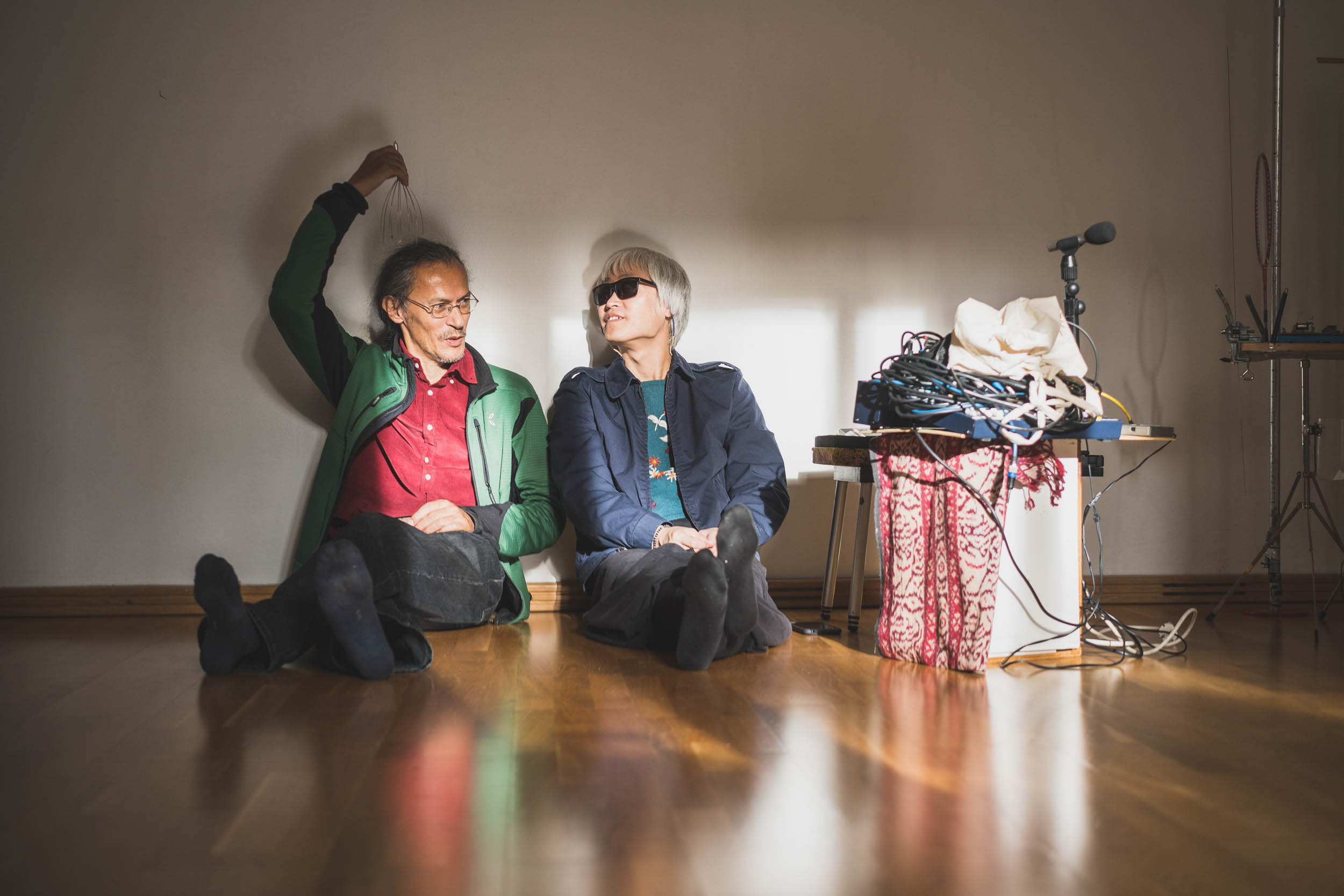 Keglmaier deliberates foxhunting.
Keglmaier lässt sich nicht zweimal bitten und geht auf die Suche nach den streunenden Füchsen.
Keglmaier寻找老狐狸。
Fehler Kuti takes a staycation.
Fehler Kuti setzt die Segel in Balkonien.
Fehler Kuti 在隔离放假。
Portmanteau takes Ardhi Engl clubbing.
Portmanteau lädt Ardhi Engl auf seinen ersten Club-Besuch ein.
Portmanteau欢迎Ardhi Engl去迪厅。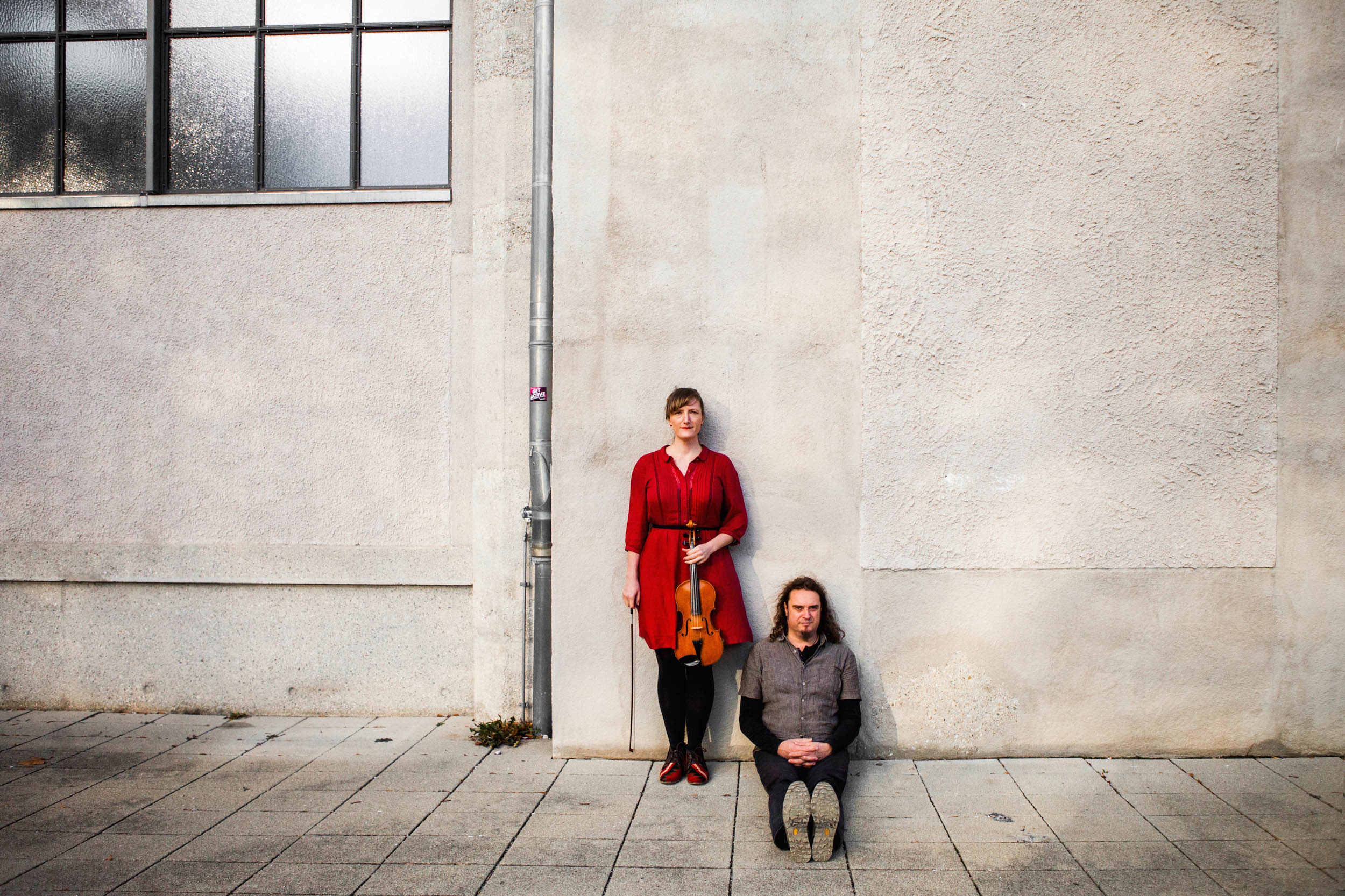 Yehaiyahan & Nalan
Yehaiyahan is one of the most active and prolific artists in China's musical underground. For more than ten years, the Shanghai-based producer has been redefining the poles of experimental atmospheric electronics under project names such as AM444, Faded Ghost, and Cha Cha. In doing so, her avant-garde never detaches itself from the zeitgeist, borrowing elements from hip-hop and neo-soul. Her reputation has long since extended beyond China's borders. She was the first Chinese musician to be invited to the Red Bull Academy, and she has also performed at the prestigious SXSW festival. The Gaddafi Girls also recently played there, who for their part are redrawing the boundaries of hip-hop from Munich without sounding strained. Founding member Nalan aka Slimgirl Fat shares with Yehaiyahan the DIY spirit and female self-confidence, the sense of style and the will to grow beyond social and artistic conventions. When the two meet, song structures are broken up and genre rules are remixed. But one thing is never lost: the body, the pulse, the beat.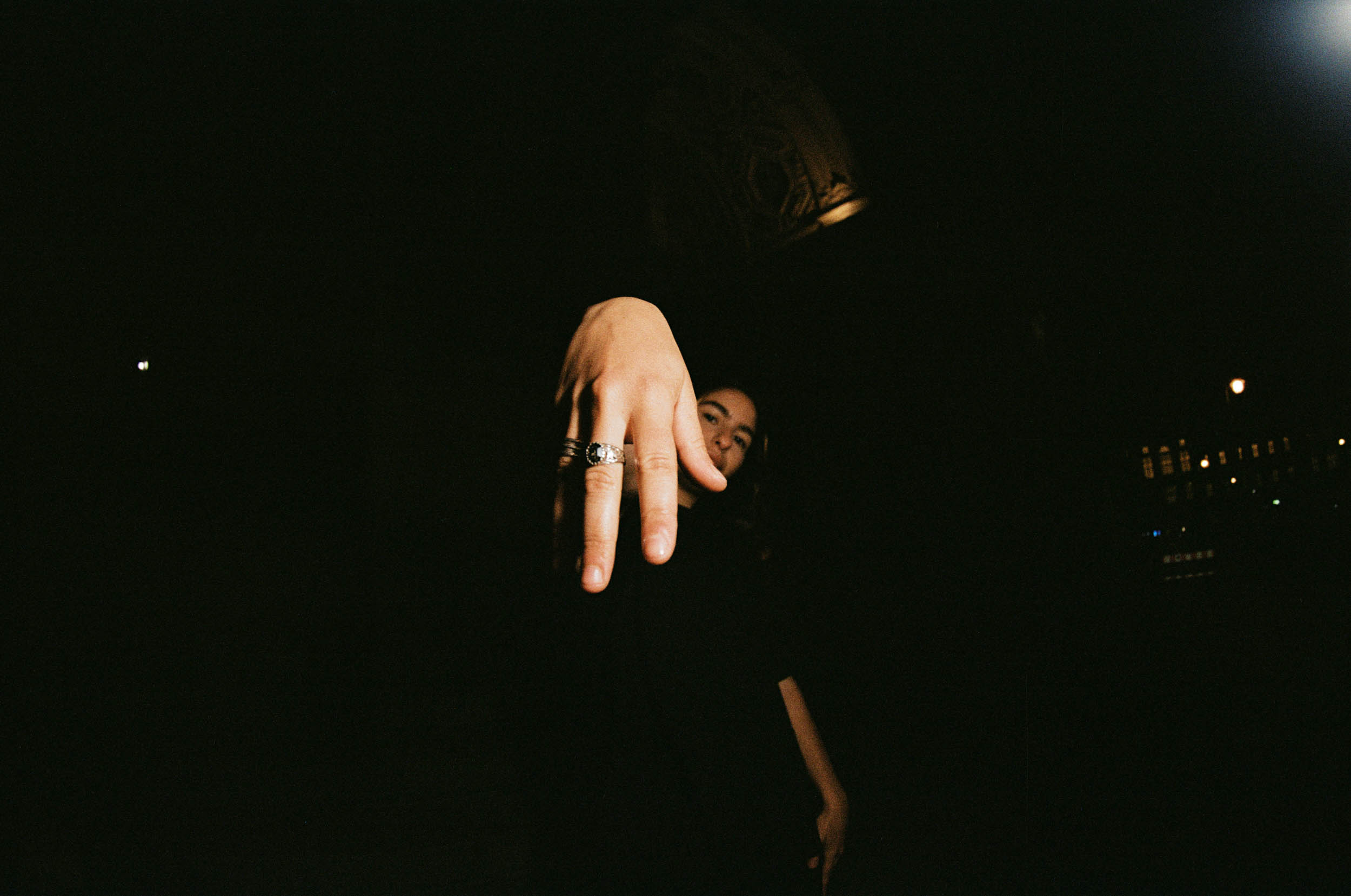 Deutsch
Yehaiyahan ist eine der umtriebigsten und produktivsten Künstlerinnen in Chinas musikalischem Underground. Seit mehr als zehn Jahren steckt die in Shanghai lebende Produzentin unter Projektnamen wie AM444, Faded Ghost oder Cha Cha die Pole experimenteller atmosphärischer Elektronik neu ab. Dabei löst sich ihre Avantgarde nie vom Zeitgeist, entlehnt Elemente von Hiphop und Neo-Soul. Ihr Ruf reicht längst über Chinas Grenzen hinaus. Sie war die erste chinesische Musikerin, die zur Red Bull Academy eingeladen wurde und auch beim prestige-trächtigen SXSW-Festival trat sie bereits auf. Dort spielten unlängst auch die Gaddafi Girls, die ihrerseits von München aus die Grenzen des Hiphop neu ziehen, ohne das es angestrengt klingt. Gründungsmitglied Nalan aka Slimgirl Fat teilt mit Yehaiyahan den DIY-Spirit und das feministische Selbstbewusstsein, den Sinn für Stil und den Willen, über gesellschaftliche und künstlerische Konventionen hinauszuwachsen. Wenn die beiden zusammentreffen, werden Songstrukturen aufgebrochen und Genre-Regeln neu gemischt. Eines geht dabei jedoch nie verloren: Der Körper, der Puls, der Beat.
中文
Yehaiyahan是中国地下音乐界最活跃、最多产的创作者之一。十多年来,常驻上海的Yehaiyahan通过AM444,Faded Ghost和Cha Cha等作品,重新定义了实验氛围电子乐的边界。她不断从嘻哈音乐和新灵魂音乐中汲取灵感,前卫性从未脱离时代精神,她的名声也早已超越中国国界。她是第一位受邀参加红牛颁奖礼的中国音乐人,并曾在著名的SXSW音乐节上演出。Gaddafi Girls最近也曾在那里演出,一改慕尼黑嘻哈音乐的刻板形象。创始成员Nalan aka Slimgirl Fat最好地传递了Yehaiyahan的DIY精神、女性自信、时尚感以及超越社会和艺术常规的意志。当她们相遇时,歌曲结构被打破重构,流派规则被重新混合。但从未改变的是:身体,脉搏和律动。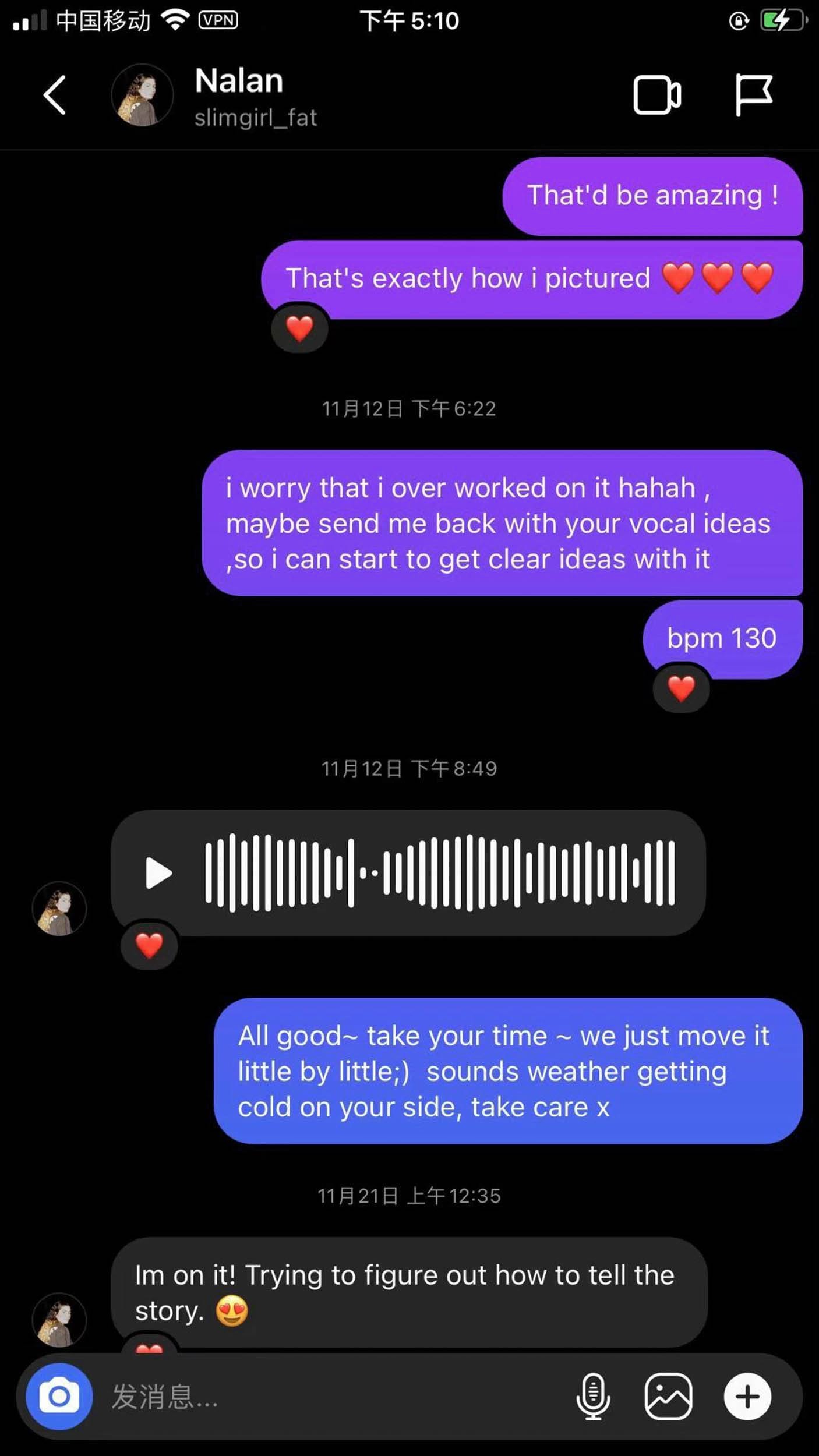 Mamer & Mira Mann
Peter Gabriel once discovered Mamer's shepherd songs played on the long-necked lute for his WOMAD festival. A complete success at the global music event, Mamer's quietly flowing pieces easily evoked the sublimity of his homeland in western China's Xinjiang. Instead of fulfilling world music expectations, however, the musician has now turned to experimental music. The sparse, vastness is still present, but now overlaid with a dark, dystopian and sometimes oppressive noise foundation. You won't get political messages from Mamer, who belongs to a Kazakh, minority. He lets the music speak. Mira Mann also circles around the unspeakable. The poet, performer and bassist of the Munich post-punk band candelilla .Her first EP, "Poems of Fear," is about vulnerability behind the façade, but also about the uncompromisingness of rising above pain, accepting it and sublimating it into art. Mann and Mamer are translators of the unspeakable, articulating themselves without pressure of expectation. They know that they owe nothing to anyone except their own will to express themselves.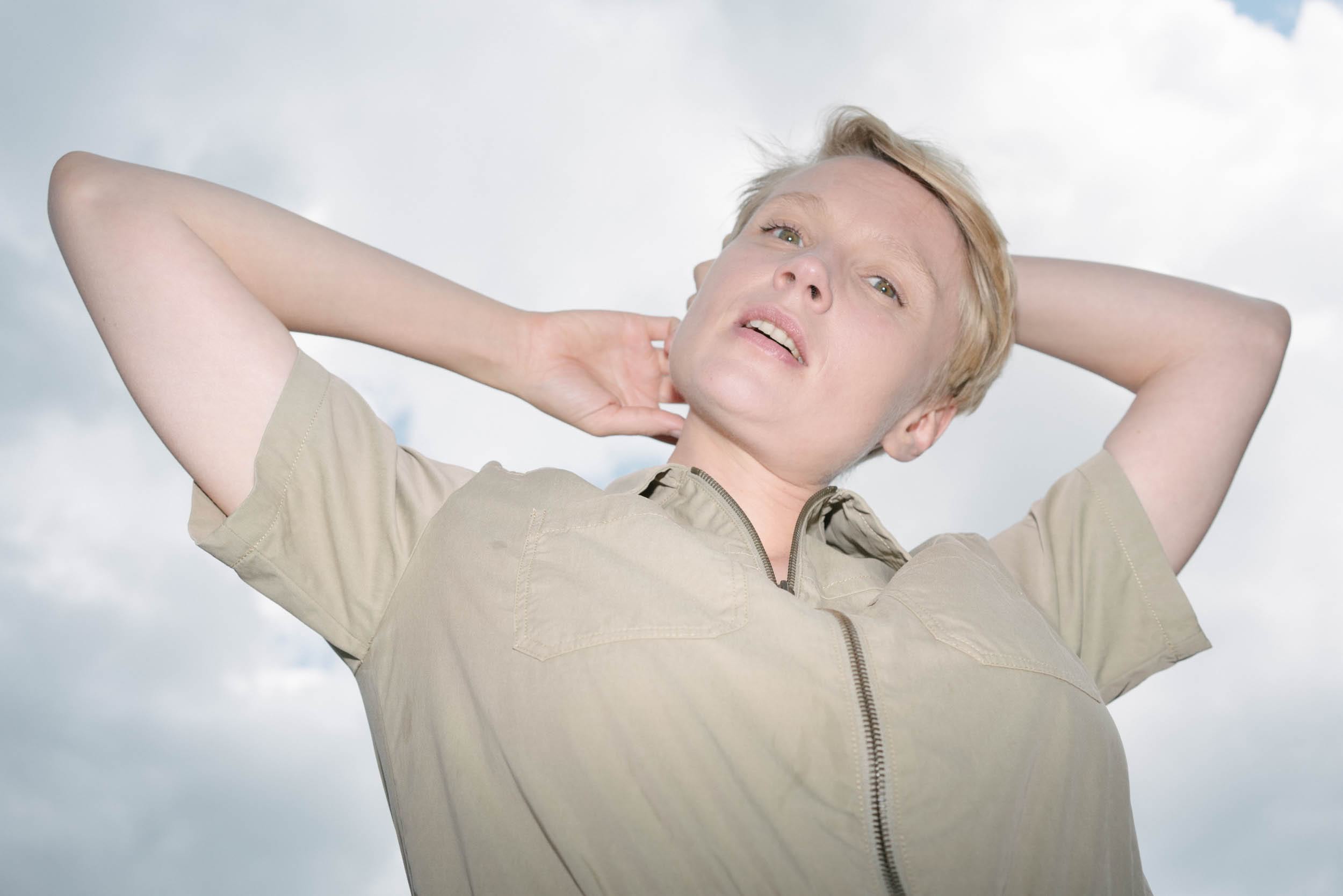 Deutsch
Peter Gabriel entdeckte Mamers auf der Langhalslaute gespielte Hirtenlieder einst für sein WOMAD-festival. Ein voller Erfolg auf dem globalmusikalischen Event, evozierten Mamers leise dahinfließende Stücke doch problemlos die Erhabenheit seiner Heimat im westchinesischen Xinjiang. Statt Weltmusik-Erwartungen zu erfüllen hat sich der Musiker mittlerweile jedoch experimenteller Musik zugewandt. Das Karge, Weite ist noch immer präsent, nun jedoch überlagert von einer dunklen, dystopischen und mitunter beklemmenden Noise-Grundierung. Politische Botschaften wird man von Mamer, der einer kasachischen, Minderheit angehört, nicht bekommen. Er lässt die Musik sprechen. Das Unsagbare umkreist auch Mira Mann. Die Poetin, Performerin und Bassistin der Münchner Post-Punk-Band Band candelilla. Auf ihrem Solo-Debut Gedichte der Angst" geht es um Verletzlichkeit hinter der Fassade, aber auch um die Kompromisslosigkeit, über den Schmerz hinauszuwachsen, ihn anzunehmen und in Kunst zu sublimieren. Mann und Mamer sind Übersetzer des Unsagbaren, die sich ohne Erwartungsdruck artikulieren. Sie wissen, dass sie außer dem eigenen Ausdruckswillen niemandem etwas schulden.
中文
彼得·加布里埃尔(Peter Gabriel)曾经在他的WOMAD音乐节上发现了Mamer在冬不拉上演奏的牧羊歌。静谧而流动的音乐唤醒他的家乡——中国西部的庄严氛围,让Mamer在全球音乐盛会上取得圆满成功。然而,这位音乐人没有沿着世界音乐的期许往下,而是转向了实验音乐。保留了稀疏广阔的空间感,但多了一些打底的黑暗噪音。他的音乐就是他的语言。米拉·曼(Mira Mann),慕尼黑后朋克乐队Candelilla的主唱兼贝斯,同时还是诗人和记者,也选择纯音乐作为表达。她的第一张EP,《恐惧的诗》(Poems of Fear)讲述了表象背后的脆弱,同时也表达了对接受、超越痛苦并升华为艺术的坚定不移。Mann和Mamer为无文做注、为无言发声,从无形的预期压力中解脱,尽情抒展自我。因为知道,除了自发的表达意愿外,他们别无所求也因此毫无相欠。
Just as grandmother Inge, we eagerly await the musicians' arrival.
Gemeinsam mit Großmutter Inge warten wir auf den Besuch der Musiker:innen.
跟着Inge外婆我们期待的等音乐家来德国。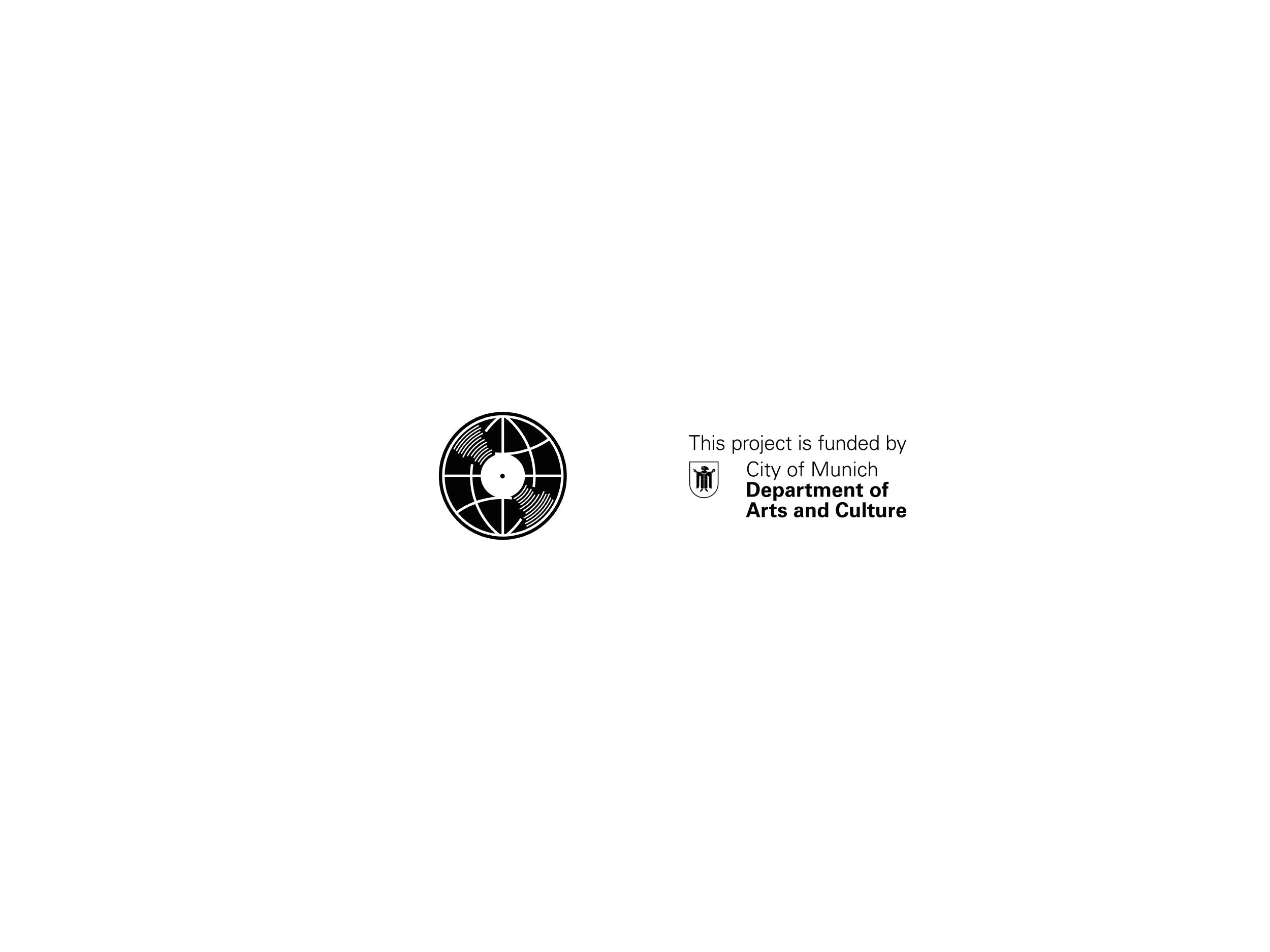 ### Photo credits:
Qian Geng & Wang Ziheng & Anton Kaun: ©️ Siegfried Dengler
Xiao He & Ardhi Engl: ©️ He Lu
Keglmaier: ©️ Evi Lemberger
Fehler Kuti: ©️ Gerald v. Foris
Portmanteau: ©️ Portmanteau
Nalan: ©️ Marcel Moos
Yehaiyahan: ©️ Wang Wei
Mira Mann: ©️ Thomas Gothier
Mamer: ©️ 空锅 Kong Guo
### Videos:
Qian Geng & Anton Kaun & Wang Ziheng: Marie Zrenner & Leo van Kann
Anton Kaun & Wang Ziheng: Qian Geng
Xiao He & Ardhi Engl: He Lu
Mamer: courtesy of B10 & OCT-Loft Jazz Festival
### Texts:
German artist profiles: Fabian Peltsch
Translations: Qian Geng, Shi Yan, Adam Langer, DeepL
We are still improving ;-)